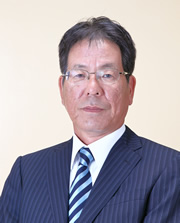 President CEO

Terunobu Shimanoe

The Company was established as a"Nishi-nihon Sangyo Ltd." in October 1981.
The company has two management philosophy inherited since established.
"We will contribute to society by creating an environment friendly to people and nature."
"We will enhance the customer satisfaction by technology and creativity."
Based on the management philosophy of these two, we have repeatedly corporate efforts to creed"customer satisfaction first."
Following in the future, we will work together all employees strive aim"company that is trusted by customers"and"company that society needs."
We hope and look forward your continuous support and encouragement hereafter.